I'm lucky enough to have been able to watch some show business greats as television was beginning to establish itself.  Kitty Carlisle was one of those.
"When you pass 50, every 15 minutes it's breakfast."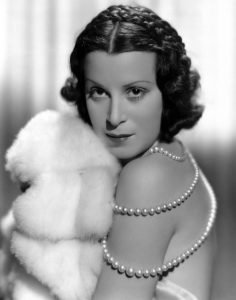 I'd see her every week on "I've Got a Secret".  I was a little boy but I really enjoyed the show.  Miss Carlisle was a regular.  She was always charming, usually quite funny and still quite a beautiful woman.
Click her photo for a bit of her story published in The New York Times in April 2007.